Chicago Justice Project is the fuel for justice throughout Chicago's many communities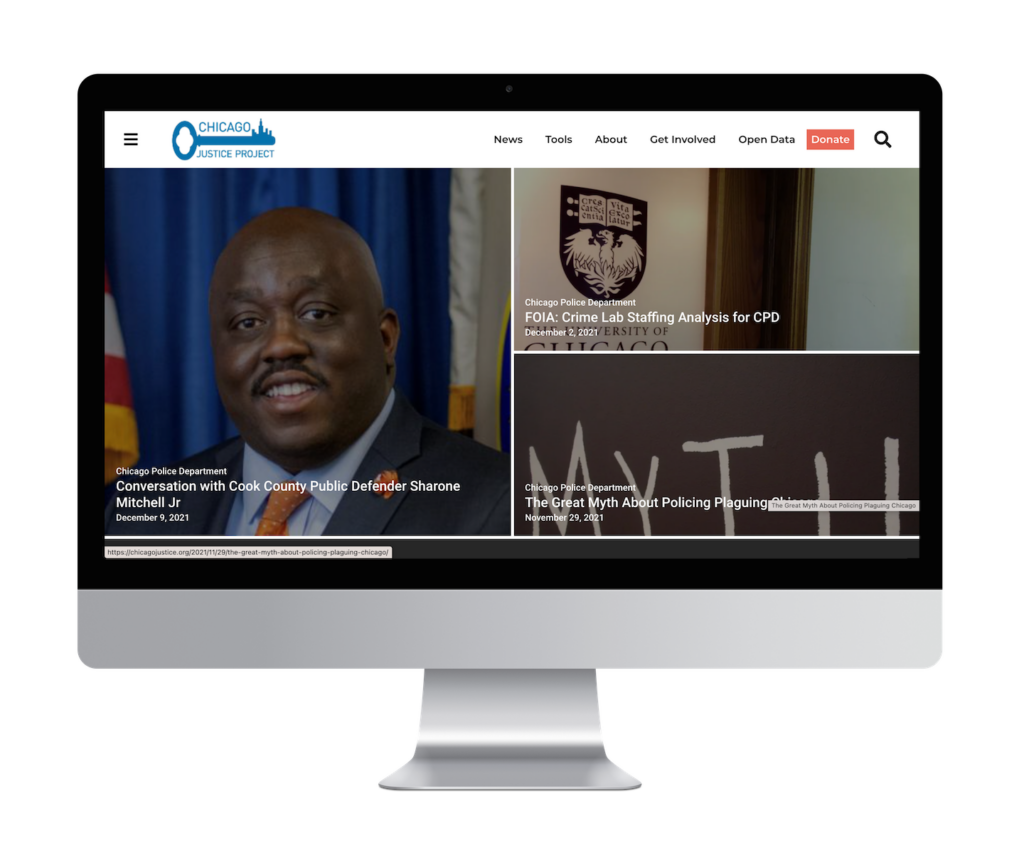 Challenge
Chicago Justice Project challenges justice system policies and practices with evidence-based analysis, by creating targeted advocacy campaigns and innovative data systems that stimulate change based on real evidence. With a breadth of information and reporting on the justice system, Chicago Justice Project came to us looking for solutions to better feature their news and categorize their reporting platform.
" What drives me to Chicago Justice Project is their data and evidence-based information news "
– CJP User
Solution
We executed an entire website overhaul, from identifying their news topics to creating their own unique news search features. By reorganizing their website structure and a complete website redesign, we elevated the Chicago Justice experience into one that is informative, impactful, and usable.