Celebrating Latin American Art and Culture since 1991
Challenge
Museo de las Americas is a cultural treasure as the premier Latin Art Museum in the Rocky Mountain region. While Museo's physical space showcased a variety of Latin art from folk to contemporary, their digital space had a disconnect presenting the work Museo was doing and the various ways a patron could support them. Open.Media questioned, how might we provide our clients and the Denver community to better interact with the website to learn more about Museo, its ongoing exhibitions, and programs?
First,
A large part of the process was understanding and re-organizing the Information Architecture of the website. We began by devising a new sitemap as a framework for the design.
Solution
We determined that a full website restructure and redesign were needed to give Museo a revitalized look and interactiveness, with easy access to event schedules, tickets, and membership. By amplifying all the branding we loved about Museo without taking away from its roots or mission, we were able to match the website's design with Museo's goals of expanding its reach and digital experiences to the community. Alongside the website's look and feel, we reformed their website architecture to make the most crucial elements of Museo easily accessible. This included easing user pain points in usability for Museo's Membership, Donation, and Ticket Sales for an experience that connects users with Museo for long-term engagement.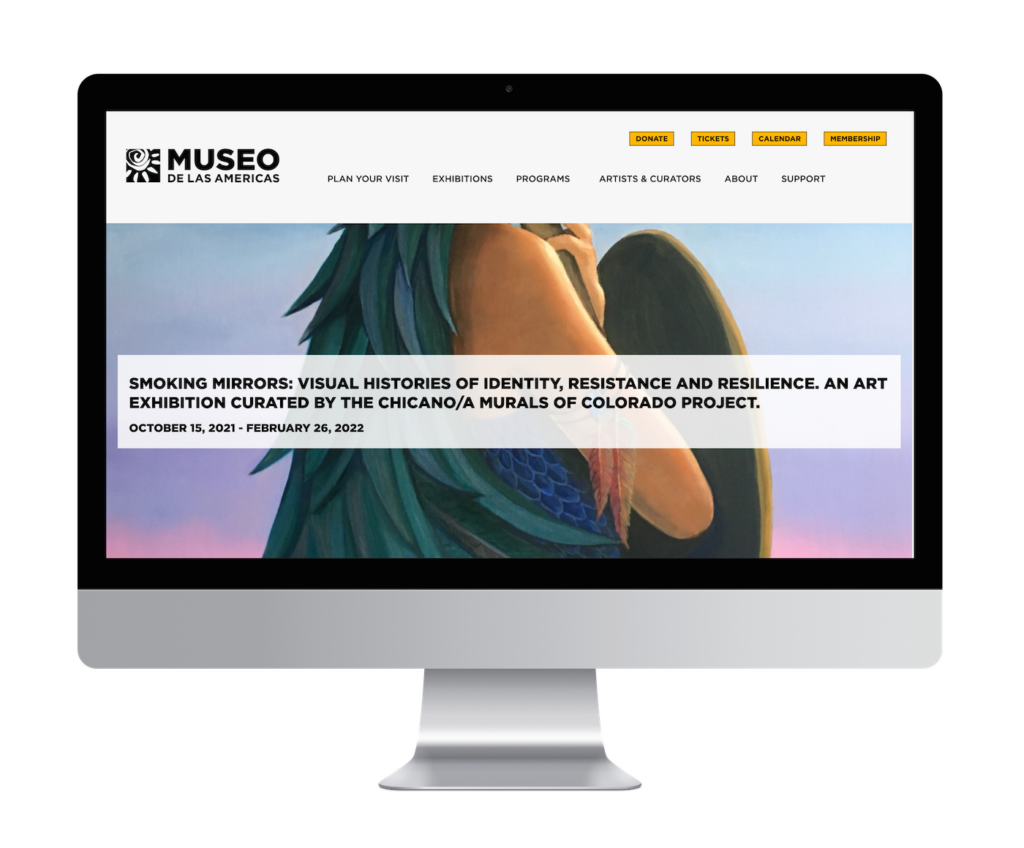 Calendar Design
Museo had expressed issues with users unable to find concise information on when events or programs were happening at the museum. We solved this with a more interactive calendar that displays highlights of upcoming events and a full calendar below.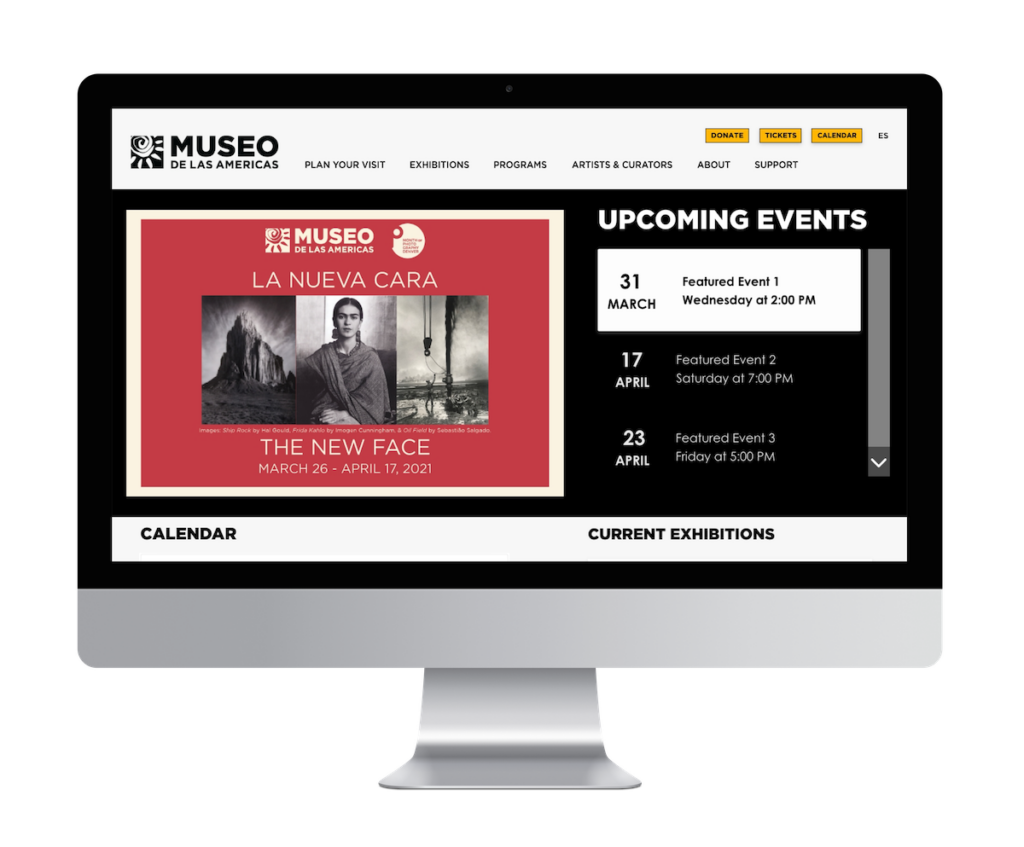 Exhibition Page
A major need for Museo de las Americas was a proper layout of their current, upcoming, or past exhibitions with full descriptions and easy access to buy tickets.